A quick & lighthearted read for your May Bank Holiday Weekend:
Where to start, April was a challenging month and I'm glad to see May already. I've really enjoyed the process of starting up a new business in an Industry I love; Aids to Navigation, and I can honestly say it's been… a learning curve! Here's why:
1. Forklift delivery, sounds simple right, well it would be if they hadn't sent 'the world's largest articulated lorry' to the back lanes of Wales to deliver it. I kept things simple and as 'Eco-friendly' as possible by getting an all-electric forklift with an 1,800kg maximum lift, and the first order we get is for a 3,000kg sinker, not my greatest moment, but the customer was very happy with the prompt delivery made even moor prompt (see what I did there 'moor') by delivering straight from the yard.
2. Good premises are hard to come by. When I first started looking for business premises, I couldn't believe how many there are available. Then business rates come into play and the idea of a premises with a Back 9 for lunchtime evaporates. I was fortunate enough to come across this converted barn, 2,500 SqFt, up a secure private road, overlooking the Brecon Beacons. Perfect!! well… as long as you're not a driver of the world's largest articulated forklift delivery truck anyway.
3. The little things add up; we knew we'd have quite a high cash burn rate in the first few months and we prepared accordingly. But such simple things like insurances, racking, electricians to wire in forklift chargers, and BT deciding they need to do civil works and wanting to charge for this even though they offered the broadband package… but I digress. Some simple stock, here comes the sales pitch, concentrate: I ordered a large quantity of lanterns and a full lorry of mooring chains and sinkers, all delivered, on the racking and ready to go. If you're wondering: 16mm, 26mm and 38mm chain and shackles, 300kg – 1,200kg sinkers. 1-5nm self-contained lanterns. With 'moor' to come (I know it's getting old already, but I don't get out much so let me have this moment).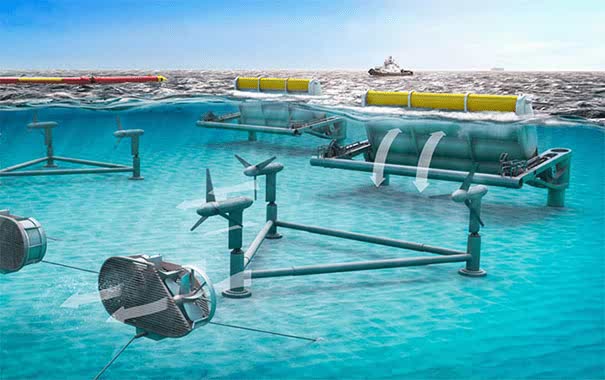 4. First order hurdles, who knew that such simple emails and documentation like Order Acknowledgements, Proforma Invoices and orders on suppliers could take so long to automate, it felt like hours of paperwork for the first order, but thankfully the templates made light of the consecutive orders, and now it's an uber smooth and quick process. Sales Pitch: If your Finance Department 'don't do' Proforma Payments, then please get in touch and I'll create an account for you just in case you require any goods or services in the future.
For an overview of our scope of supply and services go to www.navmoor.com Alternatively, I'd love to hear about your AtoN issues or dilemmas and see how we can help out, I don't charge for consultancy, nor tea, nor coffee, nor cakes… so get in touch, info@navmoor.com +447393441562 and arrange a visit to our premises or yours.
Thanks for reading this, have a great long weekend, stay safe!
Best wishes
Chris
info@navmoor.com +447393441562 www.navmoor.com